82yr old woman dies in delta during sharing of covid-19 palliatives
Tragedy struck on Tuesday at the headquarters of a popular church in Warri, Delta state when an 82-year- old woman and member of the church allegedly slumped and died while trying to get her own share of food items being distributed as palliatives to church members.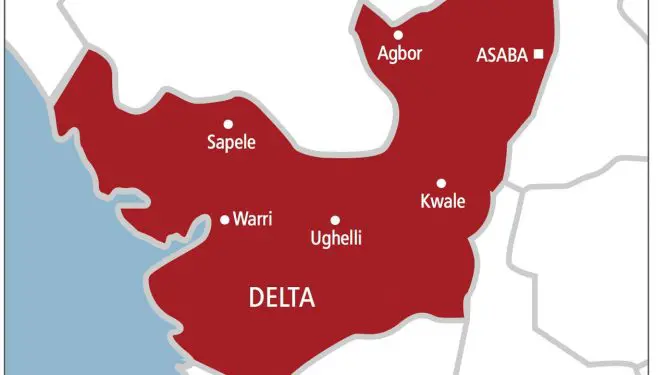 An eyewitness, Ese Mukoro said that the church located around Arubayi Street in Warri metropolis, decided to distribute food items to its members, especially the elderly when, when the unexpected happened.
It was gathered that the aged woman was on the queue that was formed by beneciaries waiting to collect the palliatives when she suddenly slumped.
She was rushed to a nearby hospital where she reportedly gave up the ghost. Some members of the church who expressed shock over her death described her as a peace-loving woman who is devouted to serving God.
"The woman was such a nice mama: she does not miss church activities, rather she will come in late to church. It is unfortunate that the church was filled to capacity Crowd because they were going to share food items and mama was also struggling in their midst to ensure she gets her share," a church member stated.
A senior member of the church who spoke on condition of anonymity described the death of the woman as unfortunate, adding that "we are making arrangements to visit the family and know how the burial will look like.
"The church will fully participate in the burial rites. We were trying to share food items to our members to cushion the effects of the coronavirus pandemic and the lockdown order.
"We invited all our members to the church where we agreed to give the palliatives to members and mama came including others, but unfortunately, she didn't make it."
Commissioner of Police, Hafiz Inuwah who spoke to journalists in the area, said investigation was ongoing, adding that members of the church members were in the church for the distribution of palliatives when the woman slumped.